This training will give service providers in the reentry field, both professionals and volunteers, tools to understand the role that maintaining good boundaries plays in ethical helping relationships. Participants in the workshop will be able to identify boundary violations such as gift giving and inappropriate touching; describe steps that can be taken to address a boundary violation when a coworker has an incident; identify the major ethical concerns in confidentiality and client rights to privacy; and recognize signs of compassion fatigue and how burn out may influence inappropriate boundary behavior.
Presenters
Dr. Elizabeth Coccia is a Professor of Human Services at Austin Community College. She has worked for almost 30 years in the counseling profession, specializing in substance abuse treatment. She serves on the Texas Certification Board of Addiction Professionals and is an active member of the Texas Association of Addiction Professionals. Dr. Coccia received her Master's degree in Counseling from SUNY Oswego and her Doctorate of Education from the University of Texas at Austin.
Dr. Rick Thompson teaches at Austin Community College in both Human Services and Psychology. He also has a private practice in psychotherapy specializing in working with adolescents, children, and adults. He especially enjoys working with troubled adolescents and couples. He holds a Ph.D. in Adult Development and Educational Psychology, a master's degree in both psychology and communications, and a B.A. in social work with a minor in philosophy and religion.
Contact:
Emily Rogers
Austin/Travis County Reentry Roundtable
emilyrrt@gmail.com
(512) 934-3038
When
Friday January 13, 2012 from 9:00 AM to 12:00 PM CST
Where
University of Texas at Austin, Burdine (BUR) 136
Half Block South of Dean Keaton on University Ave.
Austin, TX 78712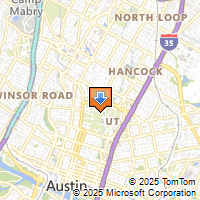 Driving Directions